Telematics Research Center
Telematics research to combine automobile industry technology and information communication technology
Telematics represents a combined word of Telecommunication and Informatics. As a multimedia service for vehicles, it provides location information, traffic guidance and emergency rescue information to the driver and also provides the infortainment (internet, movie, game, etc.) service to the passenger using wireless communication network of inside and outside the vehicle.
When the telematics service is realized, it is possible to reconfigure the automobile as a third internet space (connected car) following the current office and the home through a wired/wireless communication network. By linking with home network and office automation through heterogeneous communication network and intelligent terminal, services used in home and office can be seamlessly provided to the vehicles. At present, Korea is in the best condition to become a leading country in the telematics industry thanks to the development of world-class automobile industry technology and information communication technology. The government has established various policy and technology development plans for the activation of telematics services, which is one of the next generation growth engine industries.
The research center conducts research on core technologies such as server technology, wired and wireless communication technologies of inside the vehicle, wireless communication technology for V2X(vehicle to everthing), SoC technology, and software platform technologies for telematics.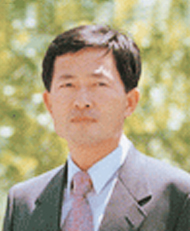 Director
Prof. Ki-Doo Kim
Research areas

Technology development through collaboration between industry and academia in the fields of telematics
Commitment research from outside institutions including companies
Technical consultation and research for companies
Professional technical training for college and graduate students and industry
Seminars and conferences for invited experts from Korea and abroad to promote academic exchanges
Research paper publication
Development of subjects and curriculum for interdisciplinary research and education