Water Environment Research Institute
Up to now, the research for water environment were conducted under two divided approach. One is quantitative approach, which deals with flood-control and proper use of water. The other is water quality approach that prevents water pollution. such approaches have limitation to solve the complicated problems for the current water environment area. It is getting more difficult to make a correct judgment in the development of water resources, analysis of disaster causes, development of seashore, and handling of water treatment. In view of such, a comprehensive and integrated approach is desirable to solve these problems.
Knowledge and experience both in water quantity and quality of various fields are essential for the optimum management of water environment.
This institute has been established for the research and development of water management. Various studies on the utilization of water resources. have been conducted alongside the research on disaster prevention, and water safety management.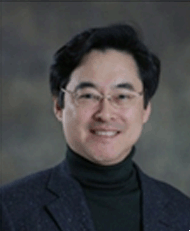 Director
Prof. Jinsik Sohn
E-mail : jinsiksohn@kookmin.ac.kr
Main Research Area

Quantitative studies on the inlet and outlet streams
Studies for optimal management of groundwater streams
Preventing disasters due to rainfall and hurricane
Studies on drought vulnerability and rainfall
Surface water and groundwater connectivity adaptation strategies through research
Study of seawater circulation in coastal area
Effect of physics phenomenon research to coastal area and port facilities
Development of numerical measurement and various experimental techniques for seawater circulation
Development of numerical experiment method
Guideline formation for the design of port facilities
Design of water supply pipe networks
Water treatment plant design
Development of advanced water treatment
Development of advanced wastewater treatment
Measurement and management of micro-pollutants
Advanced waste water treatment (biological nitrogen / phosphorus removal)
Advanced treatment of sewage using microorganisms adsorbed
Development of low-cost, high-flux membrane
Development of water treatment, seawater desalination, and water reuse process by using membrane

Main Research Projects

Development of prediction technologies of coastal terrain deformation (Ministry of Land, Infrastructure and Transport in Korea, May 2013 – Apr. 2014)
Method to restore coastal erosion cover structure (Small and Medium Business Administration in Korea, Nov. 2013 – Oct. 2014)
Development of the infrastructure and support system of seawater desalination (Ministry of Land, Infrastructure and Transport in Korea, Aug. 2007 – Feb. 2014)
Considering climate change, urbanization and sustainable use of surface and ground water system for adaptation strategies (National research foundation of Korea, May 2011 – Apr. 2014)
Development of clean huge scale underground reservoirs (Ministry of Land, Infrastructure and Transport in Korea, Jun. 2013 – Jun. 2017)
Downscaling prediction technology and development of numerical models of surface water- groundwater interaction (National Research Foundation of Korea, Nov. 2013 – Nov. 2015)
Development of MINs membrane for water treatment (National Research Foundation of Korea, Sep. 2010 – Sep. 2016)
Development of ultrafiltration membrane modules and computational design (Ministry of Environment in Korea, Aug. 2011 – Apr. 2014)
Integration technology development of Micro water grid unit process for pilot system (Ministry of Land, Infrastructure and Transport in Korea, Jul. 2012 – Jul. 2016)
Development of MD system optimization (Ministry of Land, Infrastructure and Transport in Korea, Jun. 2013 – Jun. 2018)
Desalting and selective resource recovery of high salinity wastewater based on continuous membrane distillative crystallization technology (Ministry of Environment in Korea, May 2014 – Apr. 2016)
Biological loading measurement systems to be synchronized with a low-power hybrid classification nitrification-denitrification process development (Woojin.Construction Co., Ltd., Aug. 2013 – Mar. 2015)
Development of MD laboratory device fabrication and operation for Biological loading measurement systems to be synchronized with the classification low-power membrane bioreactor process (Woojin Construction Co., Ltd., Dec. 2013 – Dec. 2014)
Intelligent integrated control of advanced membrane filtration system and development hybrid-new process (SK E&C co., ltd., Jan. 2014 – Dec. 2014)
Development of pre-treatment membrane system using micro-bubble (LG-Hitachi water solutions, Apr. 2014 – Dec. 2014)

Member of Research Institute

| Name | Status | Position |
| --- | --- | --- |
| Kim, Dong Ha | Researcher | Professor of civil and environmental engineering, Kookmin University |
| Kim, Hyo seob | Researcher | Professor of civil and environmental engineering, Kookmin University |
| Kim, Tae Beom | Researcher | Researcher of industry-academic cooperation foundation, Kookmin University |
| Lee, Sang ho | Researcher | Professor of civil and environmental engineering, Kookmin University |
| Sohn, Jin sik | Director of research institute | Professor of civil and environmental engineering, Kookmin University |
| Yang, Jeong Seok | Researcher | Professor of civil and environmental engineering, Kookmin University |